Qr Magazine is a new monthly magazine
by and for young gay men.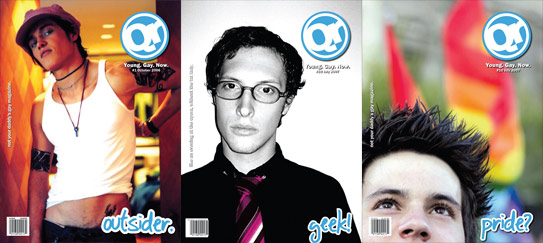 Being Queer isn't quite what it used to be, but there's no need to be completely clueless!
Introducing Qr Magazine, the magazine by and for the young gay man—the new monthly magazine that unapologetically spotlights the flourishing and diverse life of young gay guys with honest, shocking and sexy content.
Qr Magazine is the alternative. Like our readership, the magazine embraces content that is controversial, opinionated, ironic, and most importantly up-to-date with the tastes and likes of America's gay youth. Presented to ages twenty and up, Qr is a refreshingly honest approach to the stale same-old-same-old world of gay pop culture. Our market is young, but our appeal is universal, especially to those who have been waiting for a gay magazine with some bite.
Qr Magazine is not only a magazine for youth, but it also captures the spirit of youth. We are playful, queer, sexy, and edgy. Unlike other gay magazines, Qr doesn't merely report news or dryly express popularly held assumptions on queer politics, we taunt homophobia, explore controversial gay subjects, question gay cultural mores, share outrageous personal stories, and skewer with satire.
What is Qr?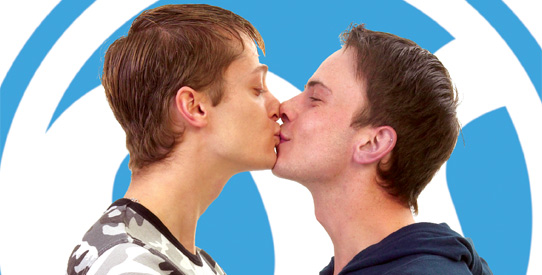 At the center of any young gay man's life lies a question: Who am I?
Qr Magazine celebrates this question, by exploring what it means to be young and gay in 2023:
from high-school crushes to coming out,
your first kiss to your first drunken night at the club,
surviving puberty to surviving college,
for smalltown teens with no support network to big-city gay boys starting their adult lives.
Here are a few profiles of our readers:
Jacob from Nebraska—the 16yo high-school boy who's coming to terms with his sexuality but doesn't know of anyone gay in his small town, hasn't had his first kiss and certainly hasn't come out to his parents.
Luis from Boston—a 20yo college student who's trying to figure out relationships and how to pass his classes when all he does is party and lust after the boy down the hall. He's addicted to video games, and is usually the first person on campus to get the new games for his Playstation 2.
Jonny from New York—a 22yo trying to make it as a DJ, but in the meantime is working at a café. Is addicted to buying the latest music, going clubbing and having a good time. His friends-gay and straight-turn to him for fashion advice and tips on what tunes to buy.
Steve from Toronto—a 24yo web programmer, who's just moved in with his boyfriend, who he enjoys traveling with. He avoids the gay scene and feels let down by mainstream gay media. He makes most of his purchases online, especially books, music and travel, and writes about his favorite movies in his blog.
Qr's target readership is aged 20-26: young professionals, college boys, struggling artists, post-grads, club kids, even aspiring rock stars. Qr focuses on the larger issues surrounding young queer life: questioning sexuality, youth politics and wider cultural trends. Qr appeals to straight/questioning boys as well as gay youth activists, cultural connoisseurs, highly opinionated gay intellectuals, and—of course—anyone who enjoys seeing boys kiss.
Qr's audience is young, trendy, funky, queer, alternative, innocent, geeky, bored, adventurous, disappointed, playful, political, non-scene, confused, intelligent, romantic, cute, flirty, sassy, and discovering.
Style
Qr is written by-and for-young gay men. From blog post-style articles to exotic travelogues, the majority of Qr's content is user-submitted; in this way Qr Magazine cultivates a strong sense of community and identity with its readership.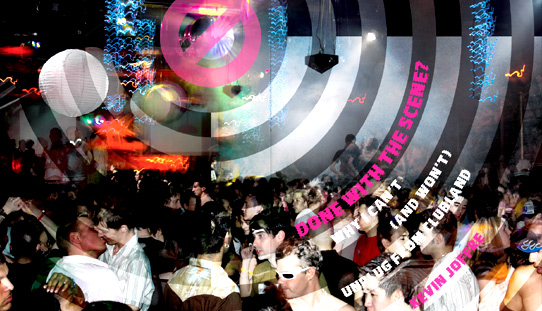 Each issue of Qr is focused around a unique theme, bringing refreshing and unpredictable content to its readers. Glossy, perfect-bound on thick stock, each issue is collectable and timeless. Trendy, intelligent and ironic, our readers identify with the quality content in each issue of Qr.
Qr differentiates itself dramatically from the usual, boring recipes found in gay magazines today, instead focusing on fresh content and opinions, which empowers, educates, challenges, and entertains a new generation of queer youth. Some examples of our regular features: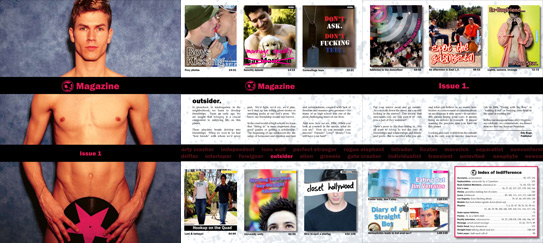 First highlights and captures the first kiss, the first crush, the first time, the first breakup. Feel a rush sharing in other boys' joys, or sympathize [and laugh] and their failures.
Connected—Qr's readers "own" technology-they get online dating, iPod synching, text message flirting like nobody else. Each month Qr brings tips, tricks, and the best of the web, in ways that those traditional mainstream gay mags can't.
Our Music and Film sections highlight not only what's hot, but more importantly feature classics that a younger generation might not know about. Qr tells it like it is, even if everyone else is wrong—which they usually are!
Fashion—Who cares about Milan runways and big labels? Qr readers wanna know what the skater kids in San Diego are sporting, what the fresh punk rawk look is in New York. Real life fashion on real life boys, sometimes straight off the street!
Celebrity—While other magazines may glorify and celebrate the polished, overly promoted celebrity, we tear them apart, gossip about them at their worst and show that they're only human after all. Well, except for the hottest of the hot, and the coolest of the divas-they get off the hook, and many feature in regular interviews and columns.
Peek at Gay Mafia to expose the inner workings of the queer world order, with its underground networks of celebrities, politicians, fashonistas and pop stars. We'll explain how Hollywood really works—and who you have to sleep with to get a decent cappuccino.
Diary of A Straight Boy—Ever wondered what the other team was thinking? Wonder no longer as our in-house straight boy ponders gay topics for the benefit of our straight-starved boys.
Qr-o-Scopes—Movie star Ingénue reads the [movie] stars to peek into your future.
College Guides—Surviving school is tough as it is, but only Qr Magazine provides you with the scandalous insights of different colleges in every issue.
We showcase coming-out stories, heartfelt poetry, tales of unrequited love, bullying at school, lust on the dance floor, awkward dates from hell, and surviving that quarter life crisis. Qr readers are central to the magazine's message.
Qr is honest, provocative, alternative, fresh, funky, flirty, hot, in-your-face, helpful, playful, positive, political, non-scene, worldly, intelligent, innovative, sassy and shocking!
Qr Magazine—your guide to being young, gay and cool!