Thursday, February 22nd, 2007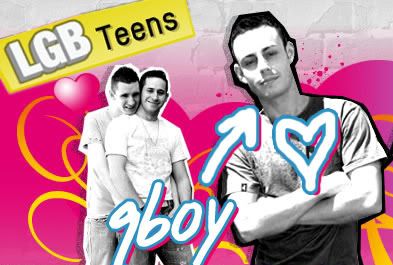 QBoy, Qr columnist and creator of the first Qr anthem ("Got my Qr!") is now adding presenter to his long list of talents.
This Monday, February 26th Q will be presenting the documentary 'Coming Out To Class' on UK's Channel 4 network. The film follows QBoy's own experiences of homophobic bullying at school and looks at today's teens' experiences of coming out and the lack of support they receive.
The show will be aired on Channel 4 in the UK this Monday at 10:30am local time. If you're like most who read this blog and don't live in the UK you will also be available on Channel 4's new website as a free download. In conjunction with the program, QBoy has also recorded 2 special podcasts for Channel 4 Radio which will be featured on the new website for gay teens!
You can also hear QBoy discussing the show and his upcoming USA HomoRevolution Tour on gaydarradio.com this Monday morning from 8am.
We're so proud! Keep on keepin' it Qr, QBoy! [Kisses!]
For those of you who havn't discovered Europe's hottest homo-hopper, check out his latest music video!
For more on QBoy check out his Myspace