Sunday, February 25th, 2007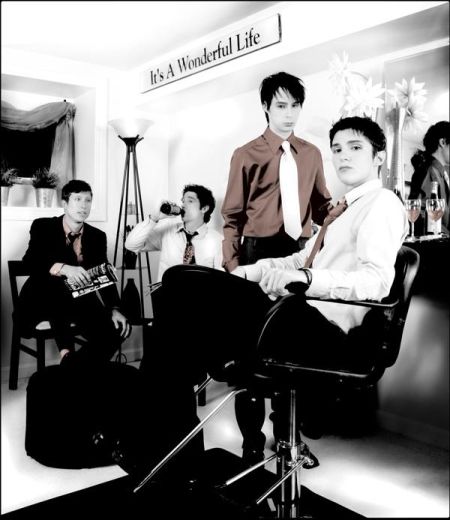 This Saturday I had the pleasure of meeting and watching Bad Jamie perform here in NY.
They'd sent me their CD beforehand as they're down with Qr Magazine. I put the tracks onto my iPod and loved all their songs, but I was still unprepared for how good they are live.
They look and sounded clean and crisp while simultaneously being explosive on-stage. They're a great blend of glam and grunge with incredibly catchy songs. Overall I could tell they'd won some major fans over that night (a guy who complained about too many boy bands quickly shut up once they started playing).
Not only do these boys have talent, but they're also–and this almost goes without saying–completely adorable. Just look at em! I suggest everyone out there buy their debut CD because great alterna-queer bands like this are few and far between.
Check out their myspace page: Badjamiemusic
I recommend Washboard and Mollie's Alright for your first listening.
Official website: Badjamie.com
And stay tuned for a future Qr interview with the boys.