Transgendered Children on ABC News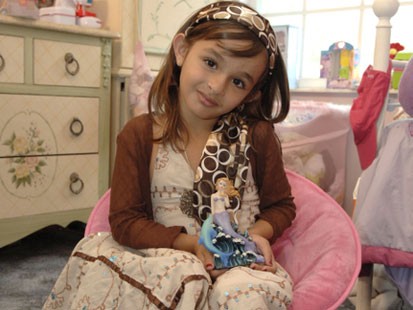 IT'S A PHASE!!
I'm honestly tired of the ABC News soft cuddly news reports on kids in normal families that have twists in them.
Four year old paprika is just like any other child, but he's gay. Tawnya is just like her friends, her black friends, but she's white. Seven year old David was raised Christian despite being a Centaur.
In this case, 6-year-old "Jazz" is a boy who really wants to be a girl.
There's underlying nastiness to these sorts of stories that makes me queasy. Its as if I accidentally walked in on a Freak Show where the Freak on display slightly resembles me. Its so much sympathy it almost looks like sarcasm.
Did I miss the joke here? Does this sort of story make all of the so-called "normal" people feel more secure with their lives?
I vaguely remember being 6-years-old myself, and there was a laundry list of things I hated about myself that I eventually got over.
1) I wanted a white person's hair. Ok? Not blonde, but straight, soft, and manageable. I wanted the sort of hair you could run your hands through and still look great. Instead I had funky wavy black hair, slightly coarse, and chaotic in the mornings. If there were hormone injections for that then I'd be right there.
2) I didn't want buck teeth. I was opposed to the whole idea of buck teeth.
3) I wanted to be Link from the Legend of Zelda, and not a little boy in some tiny apartment living with 6 family members. Yes, I was poor!
I can go on but you get the picture.
Listen, little Jazz is adorable, and I'm all for allowing my child the thrill of exploration–My mom let me put on high heels and do the can-can for her once (this happened last week…no just kidding, I was 5)–but at six years of age you can't just start speculating about operations and important life decisions like removing your penis.
No five year old should become the poster-child for anything. Five year old Catholics become grown-up Atheists, five year old boys who touch other boys inappropriately grow up to be straight, and five year old cross-dressers with gender identities MAY just grow up to be homophobic truckers.
Exploring your options when you're young is a wasted adventure if you cannot understand the profundity and longevity certain decisions can have on your life, and 6-year-old toddlers simply do NOT have this understanding yet.
Let's talk when we hit puberty Jazz.
Tags: qr, transgender